Short information:
- Foundation: 1908
- Official name: Sporting Club Anderlecht from foundation until 1933. From 1933 Royal Sporting Club Anderlecht
- Club colours: Purple (mauve) and white
- Stadium: Constant Vanden Stock Stadium (since 1983)
- Nickname: Les Mauves, Mauve et Blanc, Paars-Wit, Mauves Army
- Location: Astridpark, Anderlecht
- Fanshop: 'Ketje' at the Theo Verbeeck Laan, at the stadium of Anderlecht
- Club number: 35
- Chairman: Roger Vanden Stock
- Manager: Herman van Holsbeeck
- Trainer: Hein Vanhaezebrouck
- Assistant trainers: Karim Belhocine, Gino Caen, Max de Jong, Gunter Van Handenhoven
- Secretarian: Philippe Collin
- Press attaché: David Steegen
Honour list:
- Champion: 34 Belgian titles (first time in 1947, last time in 2017)
- Belgian Cup: 9x won
- Belgian Supercup: 13x won
- Europa Cup I & Champions League: 30 participations
- Cupwinners' Cup (EC II): 7 participations, 44 games, 4x finalist (1976, 1977, 1978, 1990), 2x winner (1976, 1978)
- UEFA Cup & Europa League (EC III): 17 participations, 2x finalist (1983, 1984), 1x winner (1983)
- Fairs Cup: 18 games, 1x finalist in 1970
- European Supercup: 2x winner (1976, 1978)
Club history:
The club was founded on 27 May 1908 with the intention to stimulate the soccer-activities in Anderlecht. The club was named Sporting Club Anderlecht, but because of the 25th anniversary the word Royal was added. Thus Royal Sporting Club Anderlecht, or shortly RSCA.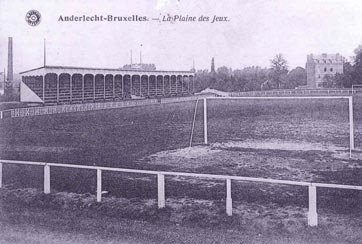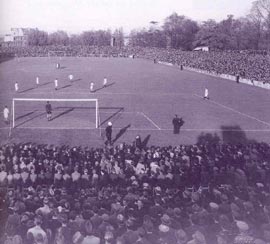 The club played its first games on a field that could hardly be called a football ground. The name of the field was "Scheut". Yet the Mauves won their first practice-matches and therefore they decided to enter the club in the league. Anderlecht started in the third regional division.
RSCA performed already well in the first year and in 1912 Anderlecht promoted, with Theo Verbeeck on the team, to the national divisions. Through the successes the club moved in 1917 to the Meirpark, now known as the Astridpark.
On 16 April 1921 Anderlecht pushed through for the first time to the highest division! There were still some degradations, but after the season 1934-1935 the club stayed for good in the first division. And also there the successes didn't stay away long. In 1947 Anderlecht played for the first time champion. This was the first of many titles Anderlecht would obtain.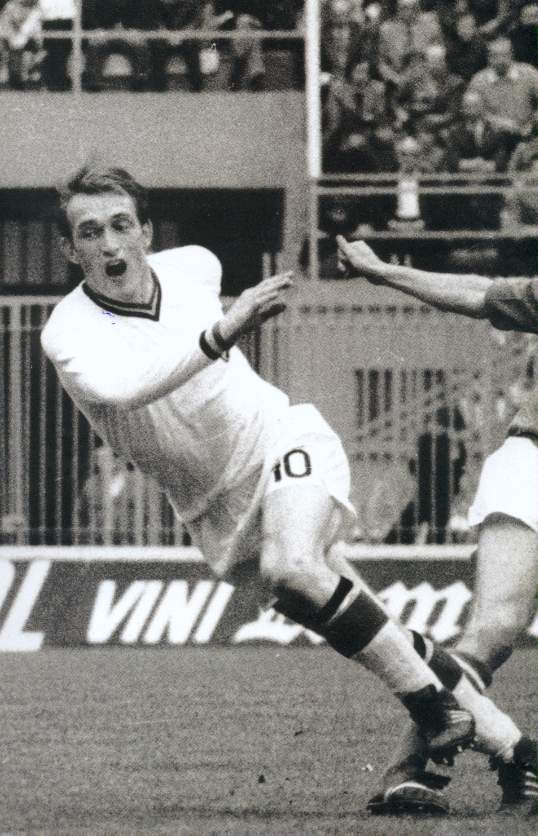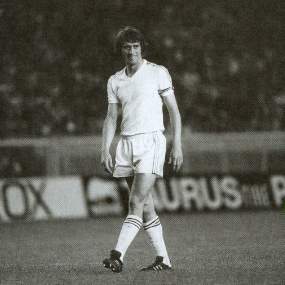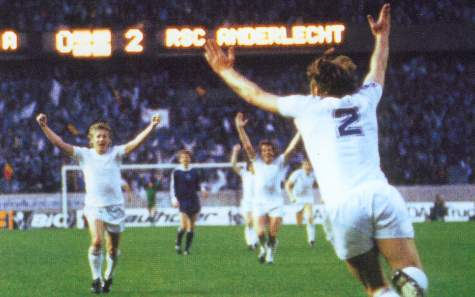 Also the European successes didn't stay away. Anderlecht won, under the leadership of Pierre Sinibaldi, Anderlecht won 5 titles in a row. In the seventies, the Europa Cup II was won twice. In 1976 it beated West Ham in the finals and in 1978 it won against Austria Wien. In 1977 and 1990 the mauve and whites also lost two finals. Anderlecht won for the first time the UEFA cup against Benfica in 1983. In 1976 and 1978 RSCA won the European supercup against Bayern München and Liverpool.
Also in the year 2000 Anderlecht performed well. They caught their 25th title, they won the Belgian Supercup and obtained a qualification for the Champions League... And in 2010, they obtained a new Belgian title!
So the successes are far from over for RSC Anderlecht!