Weiler stands for discipline, tactics and motivation
FRIDAY, 17 JUNE 2016, 09:43 - Bacardiboy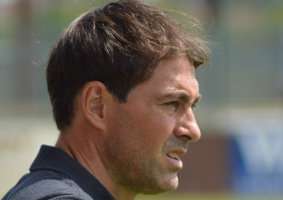 OPINIONS René Weiler is still fairly unknown in the world of football so it is difficult to predict what we can expect from him. Jan Polak and Davy Bulthuis, two players who were active at Nürnberg last season, are praising their former coach.

"We will surely miss him", Bulthuis reacts. "He is a good coach and is able to get everything out of a team. He is a great motivator."

Nürnberg started off quite badly last season but ended third in the German second division. "Weiler worked on our mentality and discipline. At the end of the season, we were physically so strong we could do just anything."

"Weiler can still improve", is Jan Polak's opinion. He is a nice guy with a lot of potential. However, he is only really concerned about the players that often play. He should try to motivate his entire squad", Polak reacts.


anderlecht-online forum