"Devroe has too many qualities for a supporting role"
THURSDAY, 17 JANUARY 2019, 20:26 - lajoya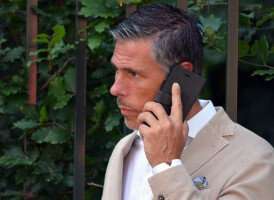 INTERVIEWS Michaël Verschuren also spoke briefly about the dismissal of Luc Devroe. After the arrival of Frank Arnesen there was actually no more room for Devroe: "And Luc has too many qualities to disappear in a supporting role."


"Frank is extremely efficient and also has enormous network and expertise, which meant that Devroe had appeared on the back plan", explains Verschueren, "During the winter training camp in Spain, we took the time to analyze the organization chart and our operations. made the decision that it was better to continue without Luc. "
Source: HLN (Stephan Keygnaert, Peter-Jan Calcoen, Jan Mosselmans en Valerie Hardie)

anderlecht-online forum