Tielemans scores points with English analysts
TUESDAY, 12 FEBRUARY 2019, 12:12 - lajoya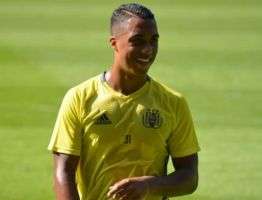 OTHER He has been in our hearts for a long time, but now Youri Tielemans is well on the way to conquering the hearts of the English. And that after only one game in the Premier League. Leicester did not win, but Tielemans has won the hearts of the English supporters.


Gary Lineker was in a previous life among others footballer at Barcelona, Tottenham and Leicester. He is also an English record holder with ten goals at a World Cup. After his football career, he started working as an analyst at Match of The Day of the BBC. Leicester lost against Tottenham this weekend, but Lineker did have some good words for Tielemans. Only the analyst has not really understood that Tielemans is hired from Monaco and not bought.

"Youri Tielemans can give a pass, I do not know if Leicester has already made such a bargain in the French competition ..."

 
Source: © Internal source
anderlecht-online forum