Santini will not be penalized
SUNDAY, 17 MARCH 2019, 11:10 - lajoya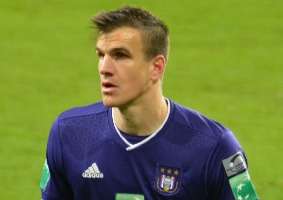 OTHER Mehdi Carcela is still being prosecuted for the middle finger towards the referee. Ivan Santini also had the chance that he could get a suspension for the blow in the face of Diaby. But the Croat should not fear a suspension, the Federal Prosecutor's Office cannot prosecute him.


Federal attorney Kris Wagner says that the images are insufficiently clear to compile a convincing case against Santini. The Federal Prosecutor's Office can therefore no longer call the Croat.

In the Carcela case, there is still no decision, the committee decided not to make a decision until next week.
Source: © Internal source
anderlecht-online forum