Money Vanhaezebrouck on blocked account
FRIDAY, 12 APRIL 2019, 10:03 - lajoya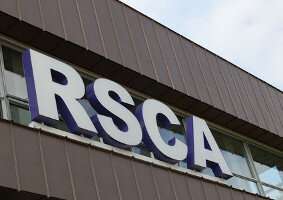 OTHER The License Committee report shows that Anderlecht is involved in legal disputes with the Dutch tax authorities and several former employees. The best known names are those of Hein Vanhaezebrouck and Matz Sels.


The license committee did not take legal action with former trainer Hein Vanhaezebrouck about the non-payment of his severance pay. The club has submitted additional documents and, pending an agreement between the parties, the club has blocked an amount," the report of the license committee says.

There is also a legal dispute with former goalkeeper Matz Sels about compensations to which he still believes he is entitled. There is also a case pending at Robert Steeman's labor court. He was fired in May of last year as a coach for the women's team and is fighting for his severance pay.

From the past, Anderlecht are still dealing with former player Marius Mitu, former employee Johan Ceuppens and the Dutch tax authorities.


anderlecht-online forum