Belhocine: "Fourth place difficult, not impossible"
SUNDAY, 21 APRIL 2019, 10:51 - lajoya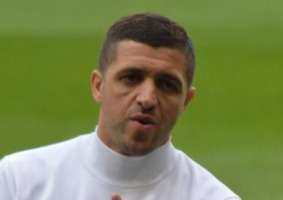 INTERVIEWS Karim Belhocine gave his first press conference in his second period as Anderlecht's interim coach. The Algerian Frenchman sounded militant. "The players and I want to fight for our colors and for those who support us."


"The departure of Rutten was a surprise," says Belhocine. "I know that now we have a difficult assignment with six difficult matches. I will try to give the maximum, together with the players. We want to fight for our colors and for those who support us."

It is the second time this season that Belhocine has taken over. After the resignation of Hein Vanhaezebrouck, he was already head coach for two games. "The situation is different than in December. The results are not good and that weighs on the mental state of the players. The players do want to make a change. The group wants to work and is motivated. I made it clear to the group that it would be good everyone to reverse the situation. I think they understood that. "

With the first four places, which give the right to European football, there is a gap of eight points. Does Belhocine believe that this is still feasible? "That will be very, very difficult. Not impossible, but very difficult. We will look at it match by match and give the maximum."


anderlecht-online forum