Coucke wants to organize preliminary round Champions League
FRIDAY, 10 MAY 2019, 16:16 - lajoya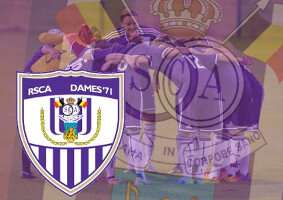 DAMES According to Sport / Voetbalmagazine, Marc Coucke has discovered the value of women's football and wants the Anderlecht women's team to play an international role. In that respect, according to the magazine, he set his sights on organizing a preliminary round of the Champions League.


The Anderlecht ladies captured the league title and accompanying ticket for the Champions League for the second year in a row last week. As the UEFA coefficient of our women's football is too low, Anderlecht do not go directly to the group stage. It must first play a preliminary round.

The preliminary round in the Champions League for women consists of a quadrangle tournament where all participants play against each other at one location. Anderlecht finished second in such a qualifying tournament in Glasgow last year.

Anderlecht will again play a preliminary round with four clubs between August 7 and 13 with the goal of the Champions League group stage. Coucke now wants to organize that himself, Sport / Voetbalmagazine writes.


anderlecht-online forum