First game of the season without a crowd?
THURSDAY, 11 JULY 2019, 11:26 - lajoya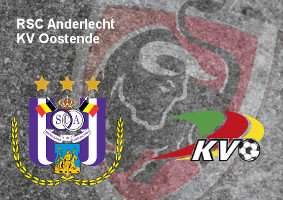 OTHER Will Anderlecht have to play its first game of the season without a crowd on July 28? According to Het Nieuwsblad, that chance still exists, because Anderlecht's appeal has not yet been dealt with.


After the notorious problems in the away match against Standard in Play-off 1, Anderlecht was sentenced to play a match without crowd. Anderlecht appealed against that decision, but that appeal was still not dealt with.

It is on the agenda on Thursday, July 18, but the Belgian Arbitration Court of Sport (BAS) is too busy with the Clean Hans case. When that's done, the Anderlecht appeal can be planned. The Purple & White hopes that the ruling will be converted into a suspended sentence.


Source: © Internal source
anderlecht-online forum