Chadli: "I am here to perform and to gain trust"
WEDNESDAY, 14 AUGUST 2019, 16:31 - lajoya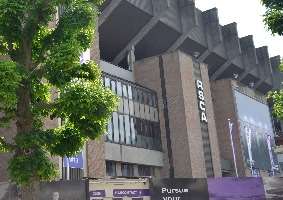 INTERVIEWS Nacer Chadli (30) spoke yesteday with the press about his transfer. The Red Devil is rented from AS Monaco for a year.
 


Chadli first told himself that he had a difficult season with many injuries and that it was important for him to be able to play a full season.

About Anderlecht, Chadli already talked to Kompany in June during the last games of the Red Devils. Chadli was already interested in the project at the time, but just wanted to wait. "Much has changed in Monaco, so I wanted to take part in the preparation there to see how things would work out," Chadli continues. "But I thought the project was interesting and we kept in touch. In the end it went quickly". Chadli did not want to go to a relegation candidate in a strong competition. "I am here to perform, to prove myself and to regain confidence." Chadli continued. Chadli honestly admitted that he did not know whether he would have come to Anderlecht if Kompany had not been there.

Regarding his position, Chadli said that he prefers to play offensive on the wing, but that his versatility is also an asset. For example, it was even suggested to play him as a striker and also as a right back. "Because of the attacking game you get the ball a lot there", the new player suggested.

"The youngsters are calm and intelligent. They have a lot of quality, I noticed that during the two training sessions," says Chadli about the young players in the team. Furthermore, our competition currently seems relatively unknown to the Red Devil. "I did watch games on television occasionally," he said. "I know Racing Genk had a very good team last season and Club Brugge also had a strong team. I played against them in the Champions League." Finally, Chadli didn't know the answer to questions that we think were unnecessary, such as the name of the Charleroi trainer and the AA Gent striker.


Source: © Internal source
anderlecht-online forum