Roofe: "Stunned that Kompany knew me"
FRIDAY, 8 NOVEMBER 2019, 14:11 - lajoya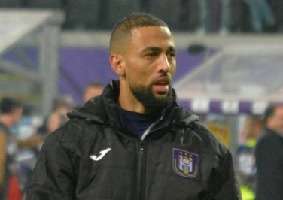 INTERVIEWS Kemar Roofe has scored four goals in six games. He arrived at RSC Anderlecht with an ankle injury at the time, but now he seems to be on the right track. Roofe admits that without Vincent Kompany he would never have come to Anderlecht: "I would never have signed without Vincent".


Roofe is not known as a real striker and according to some analysts he sometimes lacks depth. "I try to hurt a defense in all ways", Roofe responds to the criticism, "After a match my ankles are always full of bruises and bleeding scratches. That means that the defenders have had work to stop me "

Roofe admits that without Kompany he would not be at Anderlecht, they also maintain a friendship next to the football field and that is mainly due to their children and women. "Without Vincent I would never have signed with Anderlecht. The smile is still on my face as a result of him calling me. I was even surprised that he knew me. Our women and children are good friends, but Vincent will not stop me from telling that I'm not doing it right. Besides, we never talk about football outside the club. "


Source: © Internal source
anderlecht-online forum