Gerkens signed and gets number 8
MONDAY, 19 JUNE 2017, 22:28 - lajoya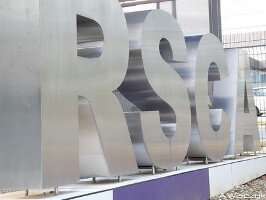 TRANSFERS At 4 PM, Anderlecht presented Pieter Gerkens. The 21 year old midfielder joins Anderlecht from Sint Truidense VV. He cost between 1,5 and 2 million euro. He will play with number 8, which used to be the number of Stéphane Badji. This surely means Badji will have to leave the club.

In his first reaction, the young midfielder said that he is proud to wear the purple and white colours: "This is a huge step for me, but I've worked hard in the past years and I'm ready for it. Yet if someone would have told me one year ago I'd be playing for Anderlecht, I would not have believed it. I'll also work hard here now. I didn't sign for Anderlecht just to hang around. I'm going to fight for my place in the team."

"Why I picked number 8? Because my favourite player of all time played with it: Steven Gerrard. I was delighted when I heard it was available", he concluded.

Especially coach Weiler requested the transfer. The coach is impressed by Gerkens and wanted him with the team so he can start the preparations of the new season with a complete squad.
 
anderlecht-online forum