Ganvoula wants to return to Anderlecht
FRIDAY, 15 DECEMBER 2017, 12:38 - lajoya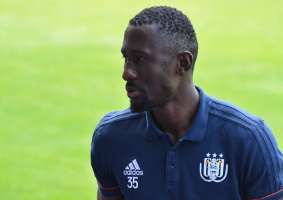 TRANSFERS Sylvère Ganvoula does not feel comfortable at  KV Mechelen. The striker even wants to return to Anderlecht. However, his management tries to persuade him to stay at Mechelen, because at Anderlecht there are no playing opportunities. A loan to another team is not possible.



Ganvoula started the season as a basic player, but he didn't score goals and he barely gave one assist. After the death of his father and the arrival of Aleksander Jankovic as a new coach, he completely disappeared from the team. He only played fifteen minutes since the end of October.

The question now is what can happen with Ganvoula. Since he already played for Anderlecht in the beginning of the season against Antwerp, he can no longer play for a different team this season than the Anderlecht or KV Mechelen.


anderlecht-online forum