Another defeat in the play-offs
SUNDAY, 28 APRIL 2019, 22:53 - Skyhawk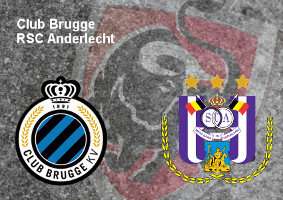 Anderlecht suffered another defeat in the Play-offs. This time, Bruges beat the Mauves with 1-0. Wesley scored the only goal of the match after 75 minutes of play.

The score at half-time was 0-0. Bruges had the initiative, but couldn't really create chances. Anderlecht claimed a penalty after hands of Mata, but the VAR didn't intervene. Later on, the VAR denied Bruges a goal after off-side of Wesley.

The second half brought more of the same: a dominant Bruges but a well defending Anderlecht. Yet 15 minutes before the end, Didillon stopped a shot of Rits, but Wesley could score in the rebound. Anderlecht had no reaction and lost again...
anderlecht-online forum