Belgian Football Association supports Romelu Lukaku
THURSDAY, 5 SEPTEMBER 2019, 19:19 - lajoya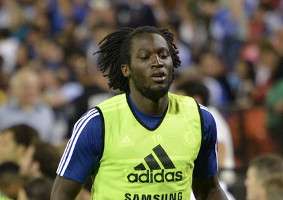 OTHER Romelu Lukaku faced an extreme case of racism in Italy. The Red Devil got primordial sounds hurled while taking (and scoring) a penalty kick. Lukaku is supported by the Anderlecht supporters and the Belgian Football Association also supports its striker.


It is clear that the entire affair has deeply touched Lukaku. The day after the incident, he posted a message on social media to express his displeasure and powerlessness. The Belgian Football Union stands as one man behind his striker, and demonstrates this by copying his message and putting the logo of the football association under it. It also launches a call to come up with solutions to keep racist messages out of stadiums.

We may not be big but many little ones are making big, so we at Anderlecht-Online are also one man / woman behind our Ket.

 
anderlecht-online forum