"Tielemans? That's one ear in, one ear out"
SATURDAY, 23 JANUARY 2016, 21:29 - Bacardiboy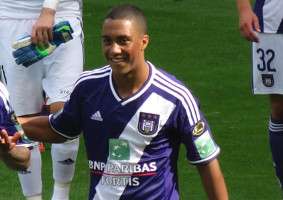 INTERVIEWS - OPINIONS Guillaume Gillet already stated in the past that Anderlecht have a serious attitude problem and other experienced players share his opinion. But who are they talking about? Youri Tielemans, is the conclusion of Flemish newspaper Het Laatste Nieuws.

Niels Vleminckx, journalist and Het Laatste Nieuws, analyzed three young players: Dennis Praet, Leander Dendoncker and Youri Tielemans. "Praet and Dendoncker are no real leaders in the locker room, but they have no reason to blame themselves. They show dedication and work hard."

Youri Tielemans is a different story. He is more of a dreamer than his two young team mates. He also does not really care about remarks about him. "Tielemans? That's one ear in, one ear out", states Vleminckx, who talked to several people in Tielemans' environment.


anderlecht-online forum