Scifo: "Praet ready for top team, but Tielemans not yet"
TUESDAY, 16 FEBRUARY 2016, 20:54 - Bacardiboy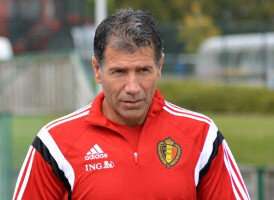 INTERVIEWS - OPINIONS Enzo Scifo is head coach of the national U21 and works together with both Dennis Praet and Youri Tielemans. Scifo talks about his experience with the two youngsters and their future.

Scifo started at the age of seventeen at Anderlecht, back in 1983. He immediately caught the attention of many European teams but stayed at Anderlecht until he was 21. Praet and Tielemans are in a similar situation.

"Tielemans and Praet are two big talents who both have a lot of technique. However, I don't think Tielemans is ready to play for a team in the Italian, English, Spanish or German league. It would be better if he stayed for two more years in Belgium."

Dennis Praet, who is three years older than Tielemans, seems to be ready for a step forward. "He is ready to play at a top team", says the national U21 coach. "Praet is a modern attacking midfielder. He combines technique with attitude."


anderlecht-online forum