How can Büttner and Djuricic get out of tough period?
TUESDAY, 1 MARCH 2016, 20:33 - Bacardiboy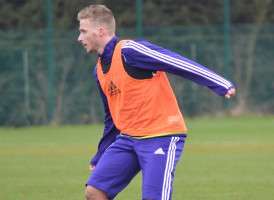 OTHER - OPINIONS Alexander Büttner and Filip Djuricic made a great impression as they started at Anderlecht, but it looks like they are now having more difficulties. How can Anderlecht help them to get out of this tough period?

Physically: individual programme

"Both players need an individual programme", says Werner Helsen of the university of Leuven. "A rotation system could help them. Not only for matches, but also for training sessions. There are different aspects for a player to make a fast comeback: his stature, the composition of the body, the maximum oxygen intake and the training status."

Mentally: take a rest 

"When a player is tired, he will perform less and that will influence him mentally", says psychologist Jef Brouwers. "When you sideline a player to give him some rest, it is important for a player to mentally deal with this."

"Players can compensate a physical backlog with a great attitude, but this doesn't last forever."


anderlecht-online forum