Anderlecht beaten by KV Mechelen
SUNDAY, 5 MARCH 2017, 16:03 - Skyhawk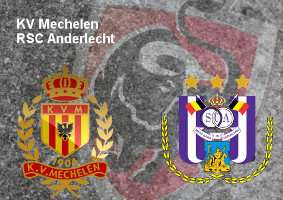 GAMES Anderlecht lost yesterday evening with 3-2 against KV Mechelen. The Mauves came back after a 2-0 score at half time, but Mechelen player Matthys scored the winning goal a few minutes before the end. Due to the defeat of Club Bruges, Anderlecht remain first, together with Bruges.

Anderlecht took a strong start in Mechelen and immediately pushed the home team back in their half. Bruno and Teodorczyk had a few chances, but couldn't score. Mechelen seemed to be on the brink of breaking, but scored twice in three minutes. On their first real attack, after 25 minutes, Boeckx made a penalty foul: De Witte converted the penalty: 1-0. Three minutes later, Vanlerberghe scored after a good attack over the right wing: 2-0. Anderlecht were knock-out and lost control over the match. The Mauves were even lucky when the crossbar saved them from a third goal.

After the pause, the Mauves were eager to turn the tide and opened an offensive. Yet, the visitors had to be careful for fast and good counter attacks. Though Teodorczyk rapidly managed to score after Hanni had stolen the ball from Chen: 2-1. The offensive continued and when Nuytinck headed the equaliser on the scoreboard after 70 minutes, Anderlecht started looking for the winning third goal. The Mauves had  a few more chances, but that winning goal fell unexpectedly on the other side. Tim Matthys was given too much space and shot the ball in the upper right corner of the goal: 3-2. With just 5 minutes left, Anderlecht tried to launch a final offensive but eventually ran out of time...


anderlecht-online forum