Anderlecht to start with easy win
SUNDAY, 29 JULY 2018, 22:58 - Skyhawk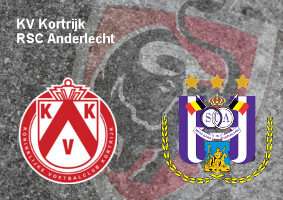 GAMES Anderlecht started the new season with an easy win over KV Kortrijk. The Mauves beat the West-Flemish club with 1-4 thanks to three goals of Ivan Santini and one of Landry Dimata.

Anderlecht played with an almost entirely new team compared to last season. Didillon is now the new goalkeeper. Vranjes, Bornauw and Milic form the 3-men defence. Youngsters Cobbaut and Saelemaekers took their place as wingers, with Trebel, Makarenko and Gerkens on the central midfield. Santini and Dimata form the offensive line.

Anderlecht took a fantastic start with Santini scoring after just a few minutes. The Mauves controlled the match, but had the best chance on doubling the lead through Bornauw, but his effort was cleared from the line. Dimata scored the 0-2 before the break, after a good combination between youngsters Saelemaekers and Bornauw.

Saelemaekers showed himself again in the second half: first he delivered the perfect centre for Dimata who gave the assist for Santini's second goal. Later he made himself visible with several excellent actions. Also Santini played himself into the spotlights with his third goal of the evening when he intercepted a pass from the Kortrijk goalkeeper. Shortly before the end, Kortrijk scored thanks to an own-goal of Vranjes, who tried to intervene on a centre. 1-4 final result.


anderlecht-online forum