Weak Anderlecht surprisingly beaten by Sporting Trnava
FRIDAY, 21 SEPTEMBER 2018, 19:17 - Skyhawk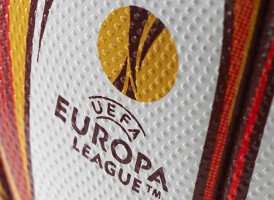 GAMES Anderlecht surprisingly lost their first Europa League match of the season against the Slovakian club Sporting Trnava. The only goal of the match was scored late into the second half.

The Mauves played an incredibly weak match, bit nonetheless dominated the first half without really creating chances. The best one was for Dimata who should have scored with a header, but he aimed poorly. Trnava needed a lot of fouls and escaped from a red card more than once.

The second half was even worse. Anderlecht couldn't even dominate anymore and just had one good chance shortly after the break. From then on, both sides kept each other in balance.

A scoreless draw seemed logical, but tne minutes before the end the home side scored on a corner kick. Anderlecht tried to react and defender Vranjes had two opportunities to equalise: one with a header and the other one with a shot. Both were missed and the match ended in a disappointing and avoidable defeat.


anderlecht-online forum