Everything alright between Rutten and Zetterberg
FRIDAY, 15 MARCH 2019, 14:01 - lajoya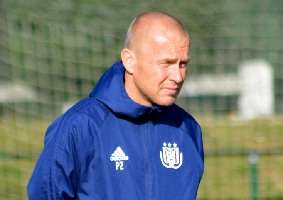 Last weekend RSC Anderlecht got resentful. Fred Rutten was not set up with the statements of Pär Zetterberg. The board cleared one and the other between the two gentlemen and talked everything out.


On social media it was clear, the supporters chose Zetterberg, a club legend for them.

The board also made it clear to Rutten that Zetterberg did not go beyond his book with his statements. Conversely, they let Zetterberg know that Rutten is the boss.
Source: © Internal source
anderlecht-online forum