Doku and co compete for World Cup ticket on Thursday
TUESDAY, 14 MAY 2019, 21:55 - lajoya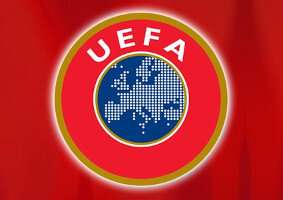 GAMES - YOUTH The Belgian U17 can still dream of the World Cup this fall. On Thursday, the young Red Devils will play for the fifth and final European World Cup ticket. The results in the quarterfinals of the European Championship made sure that Belgium can play the play-off match.


The two best losing quarter-finalists play for a World Cup ticket on Thursday. Belgium and Hungary went out as a group winner in the quarterfinals and are the best losing quarterfinals according to the rules. They play against each other on Thursday at 1 pm. The World Cup takes place from September 17 to October 8 in Peru.

The Belgian selection includes six players from Anderlecht with Killian Sardella, Rob Nizet, Marco Kana, Anouar Ait El Hadj, Jeremy Doku and Chris Kalulika.


Source: © Internal source
anderlecht-online forum