No game behind closed doors
TUESDAY, 23 JULY 2019, 14:41 - lajoya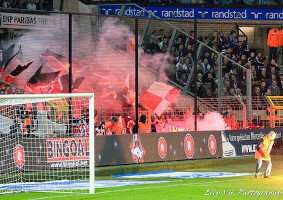 GAMES Good news for the Anderlecht supporters. The BAS (Belgian Arbitration Court for Sport) has just ruled that RSC Anderlecht do not have to play a game behind closed doors. The BAS does impose a conditional penalty on Anderlecht.


This ruling puts an end to the weeks of disputes whether RSC Anderlecht will receive an additional penalty for the disturbances in the Play-Off 1 match against Standard Liège on April 12, 2019. The BAS therefore considers that the 5-0 defeat, the fine and the awareness campaign is sufficient.

The BAS does, however, impose a suspended sentence, a match behind closed doors, if further disturbances were to occur with the supporters in the coming three years.
Source: © Internal source
anderlecht-online forum