Women: tie in Champions League
THURSDAY, 12 SEPTEMBER 2019, 22:13 - lajoya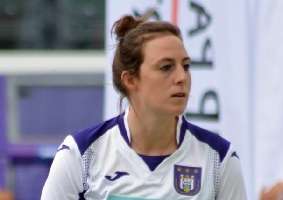 DAMES This evening, the women's team of RSC Anderlecht was in the 16th finals of the UEFA Women's Champions League for the first time. They played against BIIK Kazygurt from Kazakhstan.


Alina Litvenenko gave the visiting team the lead via a penalty in the beginning of the second half. Two minutes later Laura Rus took a yellow card and in the 66th minute she was sent off by a second yellow card. Anderlecht had to play a little less than half an hour with 10 players. Britt Vanhamel scored the 1-1 in the 71st minute, which also immediately became the final score.

The return match in Kazakhstan will follow on 25 September.
anderlecht-online forum