"We know the qualities of Club Brugge"
THURSDAY, 19 SEPTEMBER 2019, 22:11 - SJonas35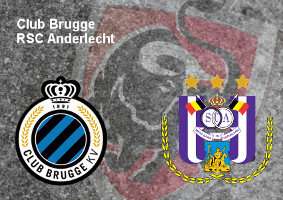 INTERVIEWS Simon Davies spoke to the press this afternoon about the game in Bruges on Sunday.


Davies said he had seen the Bruges game against Galatasaray with Kompany and that they know their qualities. According to Davies, it will be a difficult test, but Bruges no longer has any surprises. Extra attention was paid to the strong points of Bruges on training this week.
When asked if he would adapt his team to Bruges, Davies replied that Anderlecht have a lot of respect for Bruges, but that they also want to win this match and want to have possession of the ball. "We know their strengths, but we believe in ourselves," said Davies.
A question was also asked about winning competitions in an 'ugly way'. Davies said the chosen project is being followed, that the average age of the group is 21 years and that the results will follow, but they don't know when.
About Trebel, Davies said that he has always trained well and that now that the transfer period is over, everyone is eligible to play who has not left. Trebel may miss some rhythm by playing less, but physically there is no problem to play this Sunday.
In the speech of Kompany after the defeat against Antwerp, there has been spoken about the lack of personality in the group. Davies replied that no specific players were targeted, because the youngsters also have to take their responsibility now that they play in the A-team. By playing a lot, they will also get more experience. Davies reiterated that the young group has always trained well with the right attitude and a good concentration.
Davies also emphasized that they will be very careful with the situation of Kompany and will not take any risks. Even though the impact of Kompany is very large, we also need to look at it in the long term and we also have replacements that are ready.
Finally, there was also a question about Anthony Vanden Borre. Davies said that he spoke to Kompany about Vanden Borre and that, of course, he already knew him. "It is primarily an opportunity for the player to prove himself," said Davies. There is no pressure whatsoever, neither for the club nor for the player, but when he regains his level, he is a reinforcement.
Source: © Internal source
anderlecht-online forum