Doku and Roef excel at U21
TUESDAY, 22 OCTOBER 2019, 20:37 - lajoya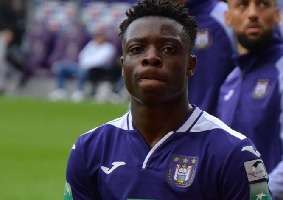 YOUTH As we wrote yesterday, the U21 'smoothly' won against their peers of STVV. Although smooth is not quite the right word. Davy Roef was allowed to play again and worked out with some great reflexes at a 1-1 and a 2-1 score. Roef therefore had an important share in the victory.


Another great player was Jerermy Doku. Doku was a scourge for the Limburg defense for an entire match and was only stopped with faults. Chances are that attentive spectators Vercauteren and Kompany have also noticed this. It is therefore not inconceivable that Doku will be in the match selection again against Eupen on Friday.

The other players of the first team yesterday were Thierry Lutonda, Hotman El Kababri and Anouar Ait El Hadj. Lutonda played on the left back. Where he played an excellent game at Thes Sport last week, he was slightly less present in the game yesterday. The latter also applies to El Hadj. El Kababri played as a central defender, an unusual position for him and that was noticeable. His position play was not always optimal.

Furthermore, we can add that there are 2 U21 players who play an excellent season, with a large share in the current lead position of the team. Antoine Colassin and Niklo Dailly. 2 boys with a large running capacity, who already managed to recover balls several times by putting high pressure on the opponent. Colassin also regularly scores great goals. Moreover, they both seem to be in the top position with coach Bellamy.

Next Monday, the U21 will go to the Robert Dreyfus Acadèmie for the top match against Standard. Use of this competition: the leading position. Anderlecht are currently first with 12 points from 5 matches. Standard has 3 points less.


Source: © Internal source
anderlecht-online forum