Bakkali: "I still believe in Play-Off 1"
WEDNESDAY, 26 FEBRUARY 2020, 23:01 - lajoya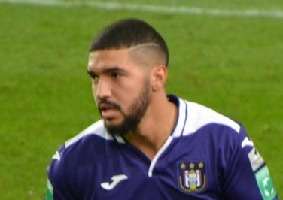 INTERVIEWS Zakaria Bakkali came in for Marco Pjaca 25 minutes before time. He showed some nice dribbles and finally put the 6-1 final score on the scoreboard. Yet he said not to be fully fit and to work hard to get fully up to level. Bakkali also does not give up Play-Off 1 yet.


"Of course I am happy with my goal although I am not yet 100% on level, there is still some work. Also on training we continue to work hard both tactically and in depth. It is now up to us to play like we do every week against Eupen", says Bakkali.

At three games at the end of the competition, Bakkali does not give up Play-Off 1: "I also continue to believe in Play-Off 1. We continue to work hard and only look at ourselves. The last three games are three finals that we have to to win."


Source: © Internal source
anderlecht-online forum