Four more players on loan finish season elsewhere
TUESDAY, 7 JULY 2020, 09:40 - lajoya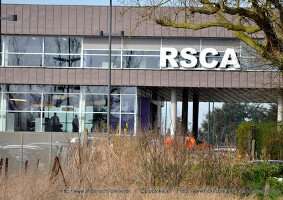 OTHER Four Anderlecht players are currently still active with their rental club to complete the 2019-2020 season. Kenny Saief and Antonio Milic would have done the same if an injury didn't stop them.


In Albania Kristal Abazaj won with Kukësi against leader Tirana 1-2. Kukësi is approaching to six points. There are still four games to play. Kukësi is also still active in the cup. Next week, it will play the semi-final return game against Teuta Durres, the first game ended on a 0-0 last week.

In Denmark, the Esbjerg of Mohammed Dauda is sure to be relegated. It will play the last league game on Wednesday. Randers is the opponent. With Dauda 65 minutes on the field, Esbjerg lost 1-2 to Horsens last weekend.

Defender Josué Sa is fighting for promotion to the Primera Division with Huesca. With four games to go, Huesca shares second place with Zaragoza. Second place entitles to promotion. The numbers three to six play the final round. Huesca suffered a 2-1 defeat at Deportivo. Sa played the full game.

Aristote Nkaka did less well. He and Santander are in last place in the Spanish second division. Relegation is a fact with four games to play. Last weekend, Nkaka played 70 minutes in the 1-2 lost game against Elche. The 24-year-old midfielder received his sixth yellow card in 645 playing minutes this season. He also took red twice.

In Poland, Kenny Saief's Legia Gdansk is in a battle for a ticket to the Europa League. It cannot count on Saief for this. The midfielder is struggling with an injury and returned to Anderlecht to recover. Gdansk writes on its website that the club is considering renting Saief again next season. "It was clear to see that his form went up every game and he became increasingly important to the team," it says.

Antonio Milic also did not see his loan extended by a month due to an injury. His Rayo Vallecano is in the middle of the Spanish second division.


Source: © Internal source
anderlecht-online forum