Easily win against Waasland-Beveren
MONDAY, 28 SEPTEMBER 2020, 16:25 - D.A.B.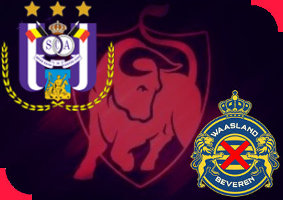 GAMES Anderlecht easily beat Waasland-Beveren with 4-2. The Mauves created a huge amount of chances and should have won with a far larger difference, but the efficiency lacked. At the end of the match Waasland-Beveren scored twice, but the match never became tight.

Anderlecht dominated the entire match and already opend the score after 3 minutes through a nice shot of Trebel. Doku doubled the lead 15 minutes later. Meanwhile, Anderlecht had gotten a penalty, but the VAR correctly overruled the referee. Nmencha received yellow for simulating. At the end of the first half, Anderlecht got another penalty. Nmencha missed though. With 2-0 at half time, the visitors were lucky. Seen all the chances, the difference should have been far bigger.

The Mauves scored two more in the second half: Nmencha on penalty and Verschaeren after a nice action. At the end of the match, the home defense was caught napping twice and the visitors came back to 4-2, which was the final score as well.


Source: © Internal source
anderlecht-online forum