Anderlecht missed a chance to close in on top two
MONDAY, 11 JANUARY 2021, 23:05 - Skyhawk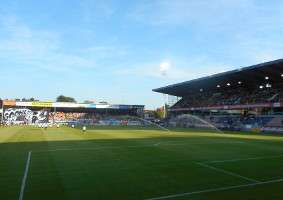 GAMES Anderlecht missed a chance to close in on the top two and take the third place in the ranking. Instead, they tumble to place five and are now closely followed by several other clubs. This is the result of another defeat, this time against OH Leuven: 1-0.

Anderlecht were the better side throughout the entire match, but the Mauves lacked efficiency. OH Leuven's goalkeeper Romo made a few good safes in the first half: he prevented Jemelka and De Norre from scoring an own goal after defensive actions, but was also lucky when Amuzu couldn't deviate Nmencha's center into the goal.

Nmencha also showed himself in the second half with a few good actions and a few shots that missed the post by inches. Goalkeeper Romo kept OHL in the match with a spectacular safe on Mukairu's effort, who was all alone in front of the goal.

Anderlecht dropped the pace a little when Sambi Lokonga had to be replaced with an injury. Yet the best effort was for Miazga, on a corner kick: his header was good, but missed ... again ... the post by a few inches. Three minutes before the end, Anderlecht lost the ball on the midfield and Sardella made an unnecessary foul in the box: penalty, scored by Henry: 1-0. That way, Anderlecht lost once again in the lost minutes of the game.


Source: © Internal source
anderlecht-online forum