Anderlecht - Rennes, follow the guidelines
THURSDAY, 19 JULY 2018, 09:34 - lajoya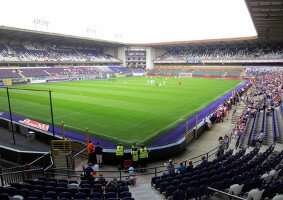 OTHER Good news for the supporters who will attend the friendly game against Stade Rennes on Saturday. The game is already free for the subscribers, but parking is also easy on Saturday. There is access to the parking lot behind the hospital Bracops and also the "Astridzone", will not apply that day.


The fan zone is open from 4 pm until 10 pm, but attention to the supporters of stands 2 and 3, entrance 5 is not accessible. The fans who have a ticket / season ticket for zones E and S can only enter the stadium via entrance 6.

Safety
 
Backpacks are not allowed. Handbags (not larger than the A4 size) are, though they will be searched. For supporters with a handbag, one separate row will be provided per entrance. So be sure to be well on time so you're not in a 'traffic jam' for too long!


Source: rsca.be

anderlecht-online forum