Lawrence: "Dream that comes true"
THURSDAY, 8 NOVEMBER 2018, 13:55 - lajoya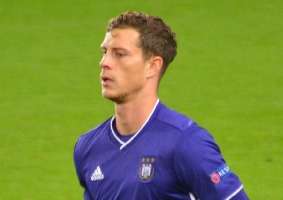 INTERVIEWS James Lawrence may report to the national team of Wales for the first time next week. This is not a surprise for the defender. And according to national coach Ryan Giggs, Lawrence has a profile that matches the game he wants to play.


It was a surprise to us that Lawrence was called up for the national team of Wales. He was a born and raised as Englishman? But apparently he has a grandmother from Pembrokeshire, the far west of Wales. Lawrence's father made the Welsh Football Association aware of this half a year ago.

"I'm not so well-known in Wales or the United Kingdom, so for many this might come as a surprise," Lawrence tells the BBC. "But I knew that the national coaches were following me and that the opportunity was there, it is a dream come true to be able to work with such big players and a coach as Ryan Giggs."

Lawrence followed a British atypical football road. Via the Netherlands, Slovakia and Belgium he made it to the national team. According to him, his trajectory is an advantage. "I got to know different styles of football, I think this will help me to adapt to what the coaches want from me."

Giggs: "Lawrence plays at a good club"

At his press conference, coach Giggs told why he called up Lawrence. "James has the profile that I need, he is a defender with footballing qualities and he also has self-confidence, we've scouted him a few times and it's good to see him play from nearby.He plays at a good club and he plays regularly. "


anderlecht-online forum