Decision Coucke is blow for Devroe
THURSDAY, 15 NOVEMBER 2018, 10:24 - lajoya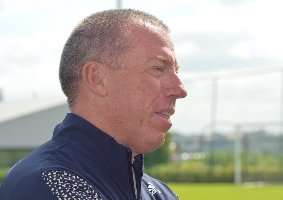 OTHER Luc Devroe, of course, is not really happy with the decision of Marc Coucke to entrust Michaël Verschueren with the sporting leadership. According to Het Laatste Nieuws, Devroe left on holiday with a not so happy face.


Het Nieuwsblad learned from the entourage of Devroe that he reacts "somewhat sarcastically" on the decision of Coucke.

However, Coucke does not want to drop Devroe. He still sees an important role in Anderlecht's buying and selling policy reserved for the man who has been his right hand for years. But does Devroe want this himself?

Het Laatste Nieuws learned from his sources that Coucke takes into account Devroe's departure. The chairman would already be working on a market survey for a potential successor. This should be an undisputed figure and preferably with a past at Anderlecht.


Source: Het Laatste Nieuws (MJR/PJC/NVK)
Het Nieuwsblad (jug)

anderlecht-online forum