How are things with... Josué Sa?
MONDAY, 14 JANUARY 2019, 13:45 - lajoya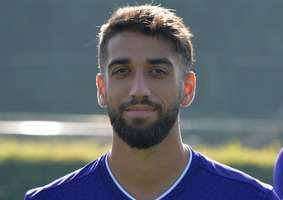 OTHER Anderlecht has again a number of players out on loan this season. Now that most competitions are halfway, it's time to take a look at their situation. Today: Josué Sa.


Age: 26
Contract with Anderlecht until: 30.06.2021
Currently playing at: Kasimpasa (Süper Lig)
Purchase option? Yes
 
Past

Sa was one of the innumerable '31 August solutions' that ultimately did not really bother anyone. He cost 2.2 million euros and played 26 games for purple-white last season, but could never really convince.

This season

Although he wasn't injured, Sa came into action for the Turks once in early November. On 11 November he apparently closed a truce with his coach, because in the last six games of the year he came into action every time. Three times as a basic player, three times as a substitute.

It is striking that Sa played the last five games as defensive midfielder in a triangle with the point to the back.

At Kasimpasa he shares the dressing room with Trezeguet, which was taken over for two million euros this summer from purple and white. The Egyptian was good for five goals and five assists.

Future

Like the other players on loan, Sa has no future in the Astridpark. So Anderlecht can only hope that Kasimpasa will use his purchase option.

Did you see a midfielder in Sa? And could Anderlecht still use Trezeguet? You can respond under this article.


Source: © Internal source
anderlecht-online forum