Kara: "I don't dream of England anymore"
TUESDAY, 15 JANUARY 2019, 14:57 - lajoya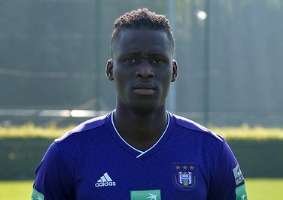 INTERVIEWS Kara Mbodj is back and we know it. He is not only present in the communication of the club, he also applies immediately internally. "I am a leader, I will teach the young players how to deal with the expectations that belong to Anderlecht."


The first contact between Anderlecht and Kara dates from a few weeks ago. "Michael Verschueren asked if I was having a good time at Nantes, but I was barely in the starting eleven. I was not sent back by Nantes, on the contrary: they wanted to keep me", says the defender.

"Going ahead in the fight"

For Kara, a return to Anderlecht feels like coming home. He wants to take the lead of the young group. "These young players have qualities, but apparently they are hard to handle, for example Sanneh, in my first year with Anderlecht, I can guide Sanneh, I do not see him as a competitor."

"I have taken titles and played Champions League: I can help this group, the players have to learn to deal with the expectations that belong to the biggest club in Belgium. If I have to, I will smash on the table .I am someone who talks a lot, but also I will set the example on the field, and I will be at the forefront of the battle. "

"Never been so fit in two years"

If you hear Kara speak it is clear that he does not see his return as something in between until May. "Maybe I'll stay for another three years, I do not dream of the Premier League anymore. I had the qualities, but the knee obstructed that."

And for those who still doubt: with the knee everything is in order, Kara assures. "Even if there were two training sessions per day at Nantes, I was able to do this, it was two years since I succeeded in that, never thought it would work." Actually, I continued to play too long. take."


Source: Het Nieuwsblad (Jürgen Geril)
Het Laatste Nieuws (Pieter-Jan Calcoen)

anderlecht-online forum