Coucke: "We continue to professionalize women's football"
SATURDAY, 19 JANUARY 2019, 12:56 - lajoya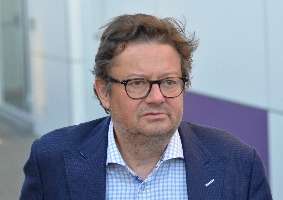 DAMES Marc Coucke also had a reaction about women's football during the Gala of the Golden Boot. RSC Anderlecht remains committed to raising women's football to a higher level.


"You can also see it here, the Golden Boot for women is no longer the fait diverse of the Gala, people know in advance all the favorites and who is playing abroad. So the evolution is very good, but we are not there yet. In the first division  of women's football, some really good teams need to be added. There are not enough at the moment and the difference between the top four and the rest is a bit too big, so I really hope that all teams of the Pro League have a professional ladies team in the long run. "

"At Anderlecht we are already starting to work in the youth to involve more and more girls, so the Golden Boot for women is a very nice project that receives the full support of RSC Anderlecht", says Coucke.


Source: © Internal source
anderlecht-online forum