Bolasie: "You do not see this in England"
TUESDAY, 12 FEBRUARY 2019, 10:46 - lajoya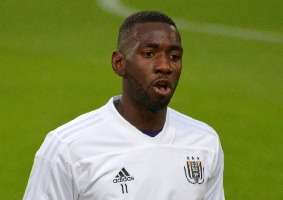 INTERVIEWS Several players used the state of the turf as an excuse. Both Yannick Bolasie, Landry Dimata and Peter Zulj complained about the soggy and bumpy turf.
 


Replaced during the winter break and played on only once, and yet the turf of the Constant Vanden Stock Stadium is swampy and bumpy. It has rained a lot during the past few days and the drainage system under the field is no longer working properly. As a result, the grass roots remain moist and start to rot.

Bolasie already dropped it after the game: "You do not see a turf like this in England". But we are not in England, we are at RSC Anderlecht that is playing a dramatic season. It is clear that the purple-white pitch will not help much.


Source: © Internal source
anderlecht-online forum