Rutten: "We are capable of something in play-off 1"
TUESDAY, 12 MARCH 2019, 20:23 - lajoya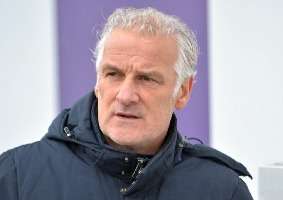 Fred Rutten was satisfied with the first half of his team. But he also immediately emphasizes that there are still working points for the future. For example, they still have to learn to extend the first half to the second half.
Rutten was satisfied and he hopes that his team has now gained some more confidence. An important factor in the run-up to play-off 1 because the coach still sees opportunities there.

"I am satisfied with the first half, less with the second. It is dangerous how they performed there, we have often been confronted with such games in the past. The intention was there, only they cannot do that I am assuming that this is a growth process. There is now certainty about play-off 1 and that must also give confidence. "

"Everyone is happy, but then I think on the other hand:" It is normal that place in play-off 1. After all, this is Anderlecht. So the bar may now also be raised a little higher," Rutten continues, "Everyything is possible in POI. We are capable of something in POI. "
Source: © Internal source
anderlecht-online forum