"A storm in a glass of water"
SATURDAY, 16 MARCH 2019, 11:18 - lajoya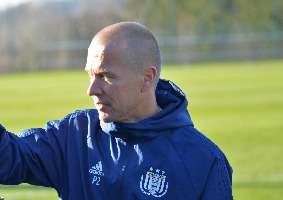 INTERVIEWS Last week there was a discussion between the coach and Pär Zetterberg. What is the relationship between the two men now? Fred Rutten puts the whole pile of things into perspective and says that everything is over as mature people among each other.


"That was a storm in a glass of water," Rutten smiles, "Pär and I are great people and we had a good conversation. It's all behind us now."
Source: © Internal source
anderlecht-online forum