"I am not important, Anderlecht is important"
SATURDAY, 16 MARCH 2019, 11:49 - lajoya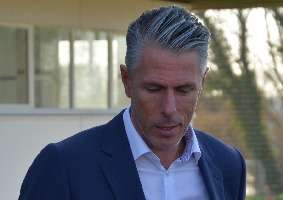 INTERVIEWS Michael Verscheuren dropped last week that if RSC Anderlecht keeps this elan, Fred Rutten doesn't have to worry about his future. What does the coach think about this himself? He would rather not comment on it, "because I am not important," says Rutten, "Anderlecht is the most important right now, not me."


"I am not important, Anderlecht is. And that should now achieve maximum performance. I am here to perform in the short term, the long term does not interest me at the moment. My focus is now really on the maximum performance of this team that is now almost at its full strength. My future is not an issue but the team and their performance is", Rutten is clear.


Source: © Internal source
anderlecht-online forum