Verschueren: "Deeply disappointed"
SUNDAY, 14 APRIL 2019, 14:42 - lajoya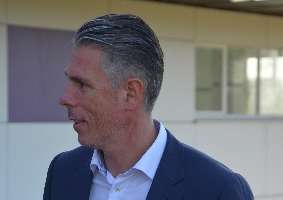 INTERVIEWS Michael Verschueren is deeply disappointed in the behavior of the supporters of RSC Anderlecht. "This causes deep wounds in the club's image", the sports director responded.


"This feels bad. This doesn't have much to do with football. You can be disappointed, but you are a fan of a club. You accept that you win, but also that you lose," says Verschueren.

"This is just a change in style with the image of the club. I know the supporters are not happy and I was busy hearing them. There is another appointment in my diary with the Ultras on Monday. But I am deeply disappointed in their response today. I'm going to have to think carefully about this. "


Source: © Internal source
anderlecht-online forum