Coucke denies news about new shareholder
WEDNESDAY, 17 APRIL 2019, 16:08 - lajoya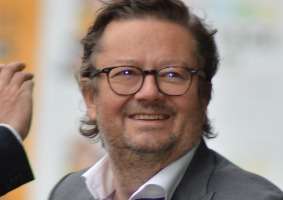 OTHER Some media, including RTBF and Het Nieuwsblad, brought the news yesterday that Joris Ide wants to sell his Anderlecht shares to the Liège businessman François Fornieri. He should bring in Luciano D'Onofrio. Chairman Marc Coucke denies this via Twitter.


Less than a year after the acquisition, Ide would like to sell his shares again. The main candidate for this is the Liège businessman François Fornieri. Ide invested 10 million euros in Anderlecht last year. The players' core was estimated to be worth 90 million euros, so that seemed like a good investment. That value has fallen in the meantime and Ide did not participate in the capital increase that Coucke implemented last winter. Since then, a departure from Ide has not been excluded and Coucke would like to give him a nice goodbye with a small profit margin.
 
Fornieri is the most important candidate in the search for a candidate acquirer of Ides' shares. He is the boss of the pharmaceutical company Mithra, of which Coucke also owns shares. A Walloon shareholder would be a good thing since the shares are now mainly in the hands of Flemish and Brussels residents.
 
Fornieri is a close friend of D'Onofrio, now sports director at Antwerp. According to the media, Coucke sees D'Onofrio as the ideal sporting director for Anderlecht, Fornieri would try to get D'Onofrio on board at Anderlecht.
 
Coucke: "Fake news"
 
From his holiday destination Vietnam, chairman Marc Coucke has already responded to this news. "Completely fake news, denied by all involved, and yet published," he writes on Twitter. "Dear press, please stop the regular wrong reports that require a lot of correction energy and that cause constant unrest. Thanks in advance.."
 
 


Source: © Internal source
anderlecht-online forum