Rutten was annoyed by Anderlecht
THURSDAY, 18 APRIL 2019, 20:51 - lajoya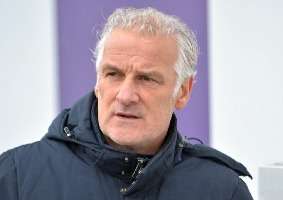 OTHER Fred Rutten and Anderlecht, it was not a successful marriage. The Dutchman is annoyed by a lot of things, according to Het Laatste Nieuws. From Pär Zetterberg over the players to the clothing choices.


What was he supposed to do with Zetterberg? Was the Swede an assistant to Rutten or a spy from the boardroom? Rutten did not know and found Zetterberg certainly no added value.

The group of players also disappointed Rutten. He found Trebel a water carrier, not someone who justifies a salary of three million euros and who has to entertain the fans. Saelemaekers did not consider Rutten to be ready for the top and Anderlecht had paid far too much for Cobbaut.

In the winter, the board had promised Rutten an extra deep striker. It didn't come. He got a winger.

Rutten also did not understand why Anderlecht are exchanging Adidas for Joma. He believes that a club like purple and white should have a brand with tradition as a shirt sponsor. And he found the salmon pink out shirts ugly and counterproductive.

And then there were the many traffic jams in Belgium.
 


anderlecht-online forum