Operation and end of season for Dimata
THURSDAY, 18 APRIL 2019, 21:53 - lajoya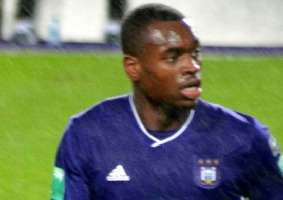 INJURIES Bad luck for Landry Dimata. The striker again feels pain in his knee. According to Het Laatste Nieuws there is a good chance that he will have to undergo surgery. In that case, he is out for three months.


After kicking the ball on training, the striker again felt pain. Several doctors are of the opinion that only surgery can bring a rescue in view of next season. Dimata is considering visiting a French specialist next week. He has to clean his knee.

In that case Dimata cannot play  for three months. He misses not only the rest of the play-offs, but also the European Championship with the Belgian U21. He would then be completely fit to prepare for the next season.


anderlecht-online forum