Anderlecht spoke with Bernd Storck
SUNDAY, 19 MAY 2019, 10:03 - lajoya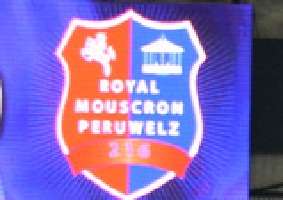 OTHER Who will be the new RSC Anderlecht coach? Various names have already popped up, but nothing is certain yet. Karim Belhocine said during his press conference that he only thinks of himself from Monday. Meanwhile the Purple & White spoke with Bernd Storck according to Eddy Snelders.


The fact is that RSC Anderlecht cannot wait much longer before appointing the new trainer. Preparations for next season are already in full swing and the new trainer is the best at making his preferences and choices known.

According to Eddy Snelders, an analyst at Het Nieuwsblad, Purple & White also spoke to Bernd Storck, the farewell trainer of Mouscron. "Storck, of whom Verschueren does not deny that Arnesen has already spoken with, is perhaps a type that suits Anderlecht. A gentleman, plays football, stands for organization," says Snelders.


Source: © Internal source
anderlecht-online forum