Bolasie says goodbye and thanks Anderlecht supporters
WEDNESDAY, 22 MAY 2019, 17:09 - lajoya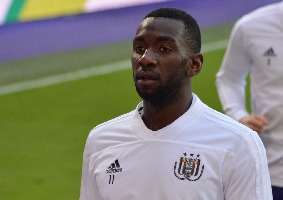 OTHER After James Lawrence, it was Yannick Bolasie's turn to say goodbye on social media. He thanks the clubs where he played this season and the Anderlecht supporters for their continued support.


"I want to thank all the supporters of Aston Villa, Anderlecht and Everton for their support and encouragement during my comeback season. It feels like I'm finally in control of my body again. With every match my self-confidence grew. That's why I thank you very much for the patience and care to the medical and sporting staff of the clubs where I played in the past year. "

"It is with a mix of feelings that I close this season. Especially because Anderlecht missed the chance of European football. But it is important for me to thank their supporters for the incredible support during the season and the play-offs."


Source: © Internal source
anderlecht-online forum