Will Anderlecht let Didillon return to France?
THURSDAY, 11 JULY 2019, 14:11 - lajoya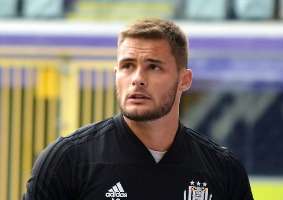 TRANSFERS It was already known that Stades Rennes was interested in Didillon, the 23-year-old goalie was basically not for sale, but now Anderlecht would have gone round the table with the French first division team.


Didillon, one of the only transfers of last season that can be called a success, was basically not for sale, unlike many other players in the current selection. Now it appears that RSC Anderlecht would like to be around the table to discuss a transfer. RSCA would like to catch a 5 million for its first goalie, a price that Rennes can and will pay now that it probably catches around 7 from FC Porto for their own goalkeeper Tomas Koubek.

In addition to Didillon, RSC Anderlecht also have two goalkeepers: Davy Roef and Frank Boeckx. The first one also played the full match during the gala match against Benfica and came out with some good saves.


Source: © Internal source
anderlecht-online forum