Tester Sam on his way to contract?
SUNDAY, 14 JULY 2019, 19:51 - lajoya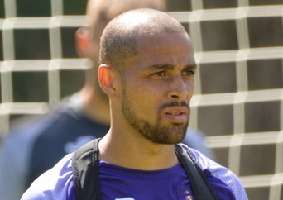 TRANSFERS According to Het Laatste Nieuws, German tester Sidney Sam will soon get a contract with Anderlecht. He would have convinced Kompany of his added value.


Sam has been training with the A-team for a while after he has had a few lean years with Bochum, among others. In 2013, 31-year-old Sam was still German international and he was also a teammate of Kompany at Hamburg.

Sam left a good impression in his test period. He scored and he showed himself in the friendly games. According to Het Laatste Nieuws, a one-year contract is currently being negotiated and that should be settled quickly.

Anderlecht will continue to search for a striker.
Source: © Internal source
anderlecht-online forum