Sam: "My salary requirements were really not high"
THURSDAY, 15 AUGUST 2019, 20:50 - lajoya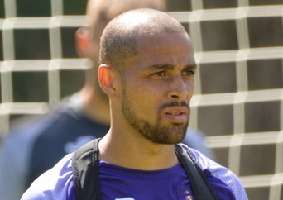 INTERVIEWS Sidney Sam has recently been training at the U19 of Borussia Dortmund. In the German newspaper Riviersport he also looks back on his test at Anderlecht. Everything seemed in order for a contract, but finally there was no deal. "In a club, not only the coach and sports director have anything to say."


"In terms of sport, I absolutely managed to convince player-manager Vincent Kompany," says Sam. "He was impressed by my qualities. I was finally allowed to play on the right wing again. I also think that I did well during the friendly games."

Sam trained for five weeks and the contract was ready. Even photos leaked on which Sam posed with sporting director Michael Verschueren and the Anderlecht shirt. Finally the news came that Anderlecht would not work with Sam. "Too high salary requirements," it sounded here and there. But the German disputes that.

"My salary requirements were actually not that high. We were very disappointed that the deal did not go through. But in a club the trainer and the sports director are not the only one who have something to say. I actually do not know what went wrong."
 


Source: © Internal source
anderlecht-online forum